News
Conference proceedings order
You can order the conference proceedings of MicroTAS 2012 usign the Order Form.
Photo Gallery is open now.
You can see the Photo Gallery of this conference. Enjoy it!
MicroTAS 2012 Awards
The winners were announced as follows. Congratulations!

ART IN SCIENCE AWARD
Stretching the Rainbow
Yi Zhang
Johns Hopkins University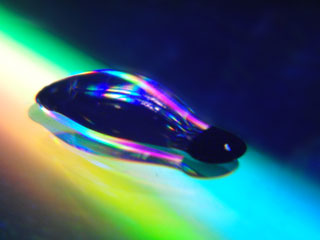 WIDMER AWARDS
T.2.43
Klaus Eyer
Single Cell ELISA
Swiss Federal Institute of Technology (ETH) Zurich

CHEMINAS POSTER AWARDS
MONDAY POSTER AWARD
M.8.182
Albert J. Mach
Microfluidic Sample Preparation of Pleural Effusions for Cytodiagnostics
University of California, Los Angeles

TUESDAY POSTER AWARD
T.7.159
Arlene Doria
Rapid Quantitation of C-Reactive Protein Agglutination with Acoustic-Enabled Microvortices
University of California, Irvine

WEDNESDAY POSTER AWARD
W.4.120
Zahra Barikbin
Microfluidic Fabrication of Polymerized Ionic Liquid Microgels
National University of Singapore

Outline
The 16th International Conference on
Miniaturized Systems for Chemistry and Life Sciences

October 28 - November 1, 2012


Conference Chair:
Teruo Fujii,
The University of Tokyo, Japan
Location:
Okinawa Convention Center
Ginowan City Okinawa, Japan
http://www.oki-conven.jp/en/
Sponsored by:
Supported by:
| | |
| --- | --- |
| | Okinawa Prefecture |
MicroTAS 2012 is partially supported by the Commemorative Organization for the Japan World Exposition ('70).

MicroTAS 2012 is partially supported by the Grant-in-Aid for Publication of Scientific Research Results, The Ministry of Education, Culture, Sports, Science and Technology (MEXT).
IMPORTANT DATES
Abstract Submission Deadline:
April 15, 2012
Author Notification:
June 20, 2012
Manuscript Deadline (Extended):
July 23, 2012
July 31, 2012